Overall, I had a great vacation. I was NOT ready to go back to work. I took a trip back home to Cleveland, hung out with my sisters, and some of my good friends. I went to my college roommate's wedding and performed a poem. Of course, I got some shopping done in between. Not too much, but I did score some nice finds. Check it out:
I love shirts with animals on them, so this cheetah top from Target was a no-brainer:
Sidenote: I can't prove it, but I'm almost convinced that Target has changed their sizing. I used to have to wear an XL in their tops, on account of my boobage, but now the L is ok. Maybe I've lost a little weight, but I've mentioned this to a couple of my friends, and they've noticed too.

I noticed a necklace my mother had on her dresser. Begged her for it, and she refused because it was a gift. I went back to Dots to return a blazer, and spied the necklace. She has so many colors, and so many possibilities. Only $8


My favorite find came from Conway's. I used to ALWAYS spy the bright pink bags whenever I came to visit NY, but I never went in until they opened one in Cleveland Heights, OH. I went with my sister and spotted this jacket:

I can't wait for the slightest chill to wear this baby. And only $13. I was going to spend $35 for something similar in J.C. Penney


Last, but not least, I bought this cute maxi dress from Dots to wear to the wedding rehearsal: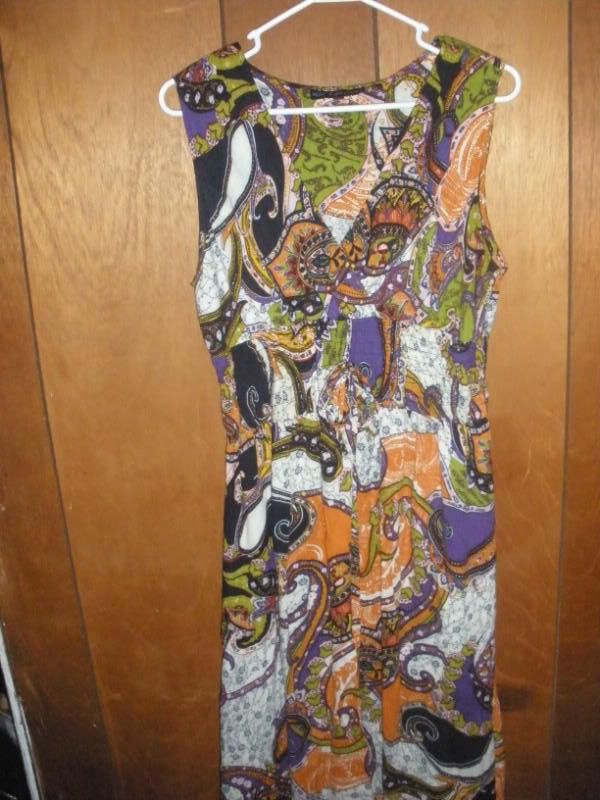 I usually shy away from maxi dresses since I'm pretty short (5'4)...but this one is perfect with heels.


I hope everyone is having a fabulous summer full of cheapalicious savings!!